THE PROBLEM: When attempting to add the TAS Indicators in the chart, the TAS indicators are not listed in the custom study. See picture below.
THE CAUSE: During installation of the TAS Indicators, the files were installed correctly. However, Sierra Chart was running in Safe Mode and this mode causes all custom studies to be disabled for troubleshooting purpose.
THE CURE: Follow the step-by-step instructions provided below to reinstall the TAS Indicators into the correct directory/folder.
Quick Guide
1. Exit/Close your Sierra Charts platform if it's running.
2. Start Sierra Chart, and when it shows the Login window similar to the snapshot below, click 'Cancel' so it won't proceed with loading the whole platform.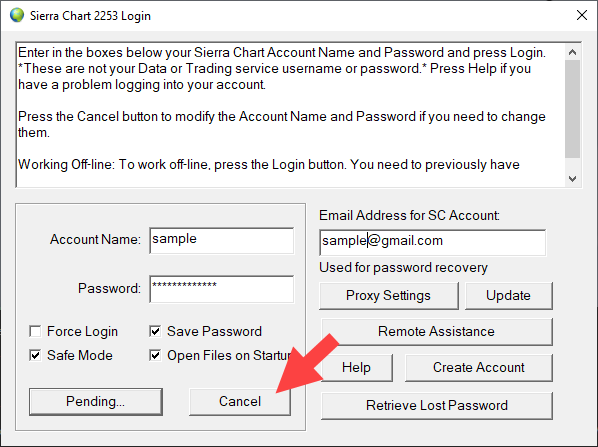 3. Next, uncheck 'Safe Mode'.
4. Once 'Safe Mode' is unchecked, click Login to load the Sierra Chart platform.
5. Create a chart, then try adding custom study and you'll be able to see the TAS indicators in the list.
STILL NEED HELP? Create a support ticket by emailing the Help Desk team at Help@CandidCommodities.com.