THE PROBLEM: User is logged in to the TAS Launch Pad and shows authorized for TAS River but when checking the list of indicators in NinjaTrader 8 charts, the TAS River is not shown in the indicators list.
THE CAUSE: During installation of the TAS Indicators, the files were installed correctly but requires the TAS River indicator file to be imported via NinjaTrader NinjaScripot Add-on.
THE CURE: Follow the step-by-step instructions provided below to import the TAS River indicators into the NinjaTraders 8 64-bit version.
Quick Guide
STEP 1: Go to Tools Menu -> Import -> NinjaScript Add-On..
STEP 2: In the Import window, go to Documents->NinjaTrader 8->bin->Custom folder and look for the TASRiver.zip file. Select the file by clicking the TASRiver.zip and click Open.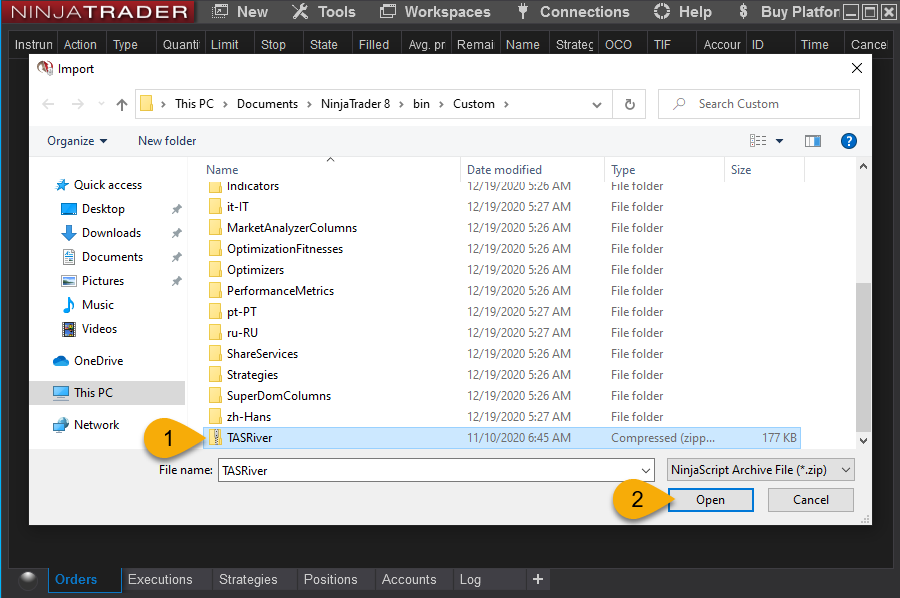 STEP 3: When you're prompted with a Warning message (for 3rd Party Add-ons), just proceed by hitting the OK button.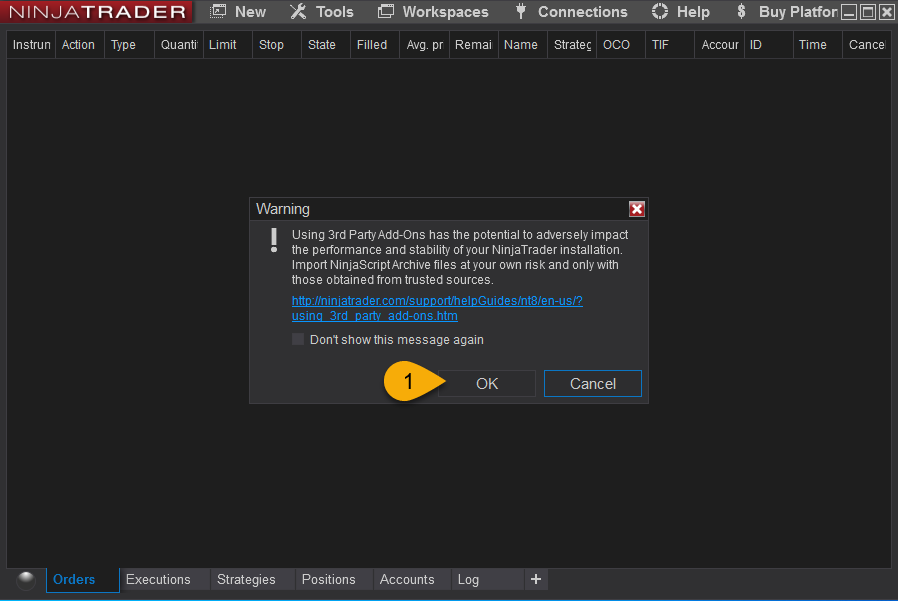 STEP 4: Wait for the prompt message to appear that all script has been successfully imported. Simply hit OK and you're done.
STEP 5: You may now check the TAS River indicators in your lists and should be showing TASRiver1.2A version as shown below.
STILL NEED HELP? Create a support ticket by emailing the Help Desk team at Help@CandidCommodities.com.