THE PROBLEM: How to change or access parameters settings of the TAS Indicators.
THE CURE: Follow the step-by-step instructions provided below to access each TAS Indicators parameters.
Quick Guide
STEP 1: Right-click on the chart
STEP 2: Select Indicators and then All Active Indicators.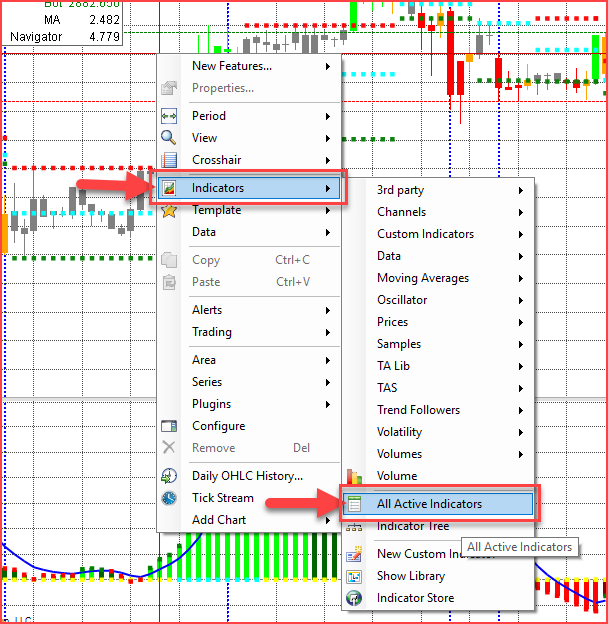 Indicators window will pop up on the screen, you'll the list of indicators present on your chart.
STEP 3: Select any of the TAS Indicators i.e TAS Boxes in the list and then select Properties.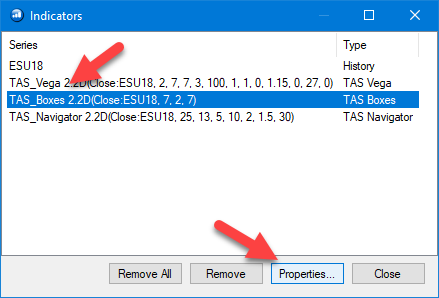 STEP 4: TAS Boxes settings window pop-up. You can change the settings for Length, MapLength, and MinSignal_123.
NOTE: We recommend to not change the default settings for that is the best settings for our TAS Indicators.
STILL NEED HELP? Create a support ticket by emailing the Help Desk team at Help@CandidCommodities.com.