THE PROBLEM: How to change or access parameters settings of the TAS Indicators.
THE CURE: Follow the step-by-step instructions provided below to access each TAS Indicators parameters.
STEP 1: Access Indicators List
From the chart, right-click and go to Indicators -> All Active Indicators.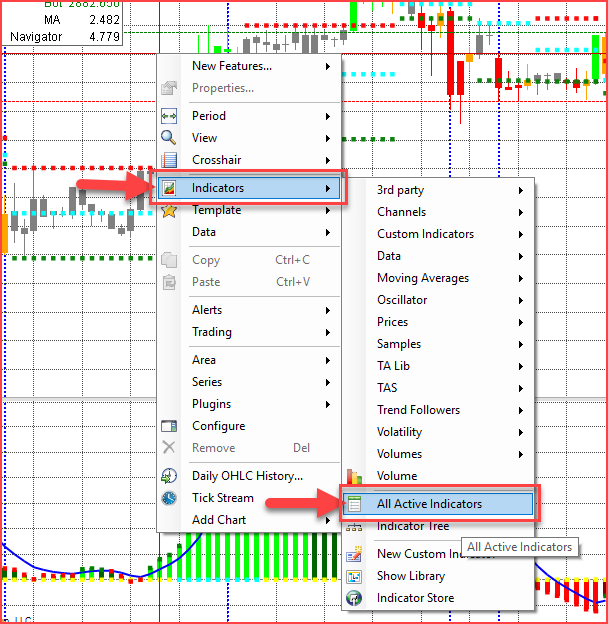 Indicators window will pop up on the screen, you'll the list of indicators present on your chart. 
STEP 2: Selecting Indicators to Edit Parameters
Select any of the TAS Indicators by clicking the name of the indicator and hit Properties. Example we choose TAS Boxes.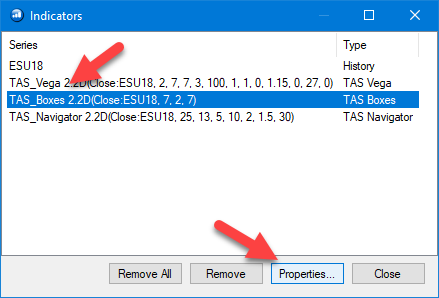 TAS Boxes Settings window opens up and you may now change the default settings as highlighted or adjust the width or color style as personal preference. Once you change the value of each default settings, you can check Save as Default to permanently use your settings or just hit Close to use that settings on the applied chart only and you're done. You may do the same Steps in accessing the other TAS Indicators.
*NOTE: It is advise though that the default settings are the best settings for our TAS Indicators to use. 
STILL NEED HELP? Create a support ticket by emailing the Help Desk team at Help@TASMarketProfile.com.