THE PROBLEM: Where to change the parameters of the TAS Indicators.
THE CURE: Follow the step-by-step instructions provided below to change parameters of the TAS Indicators on your chart.
Quick Guide
STEP 1: Right-click on the chart and select Indicators...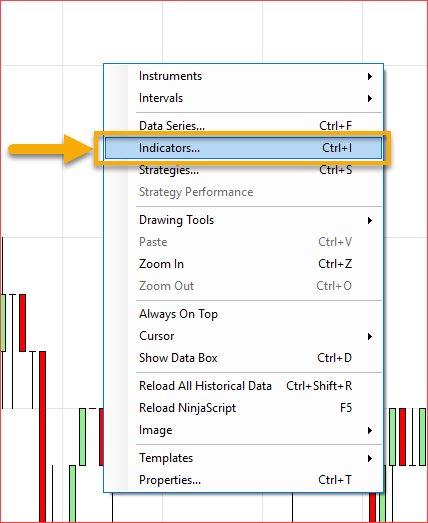 STEP 2: Select the active indicators on the lower-left pane. Right now the TAS Boxes is the active indicators in your chart, we select by clicking the TAS Boxes.
STEP 3: On your right pane, you'll see the Parameters section of the TAS Boxes. The 3 parameters that you can change is Length, MapLength, and MinSignal_123 for the Boxes.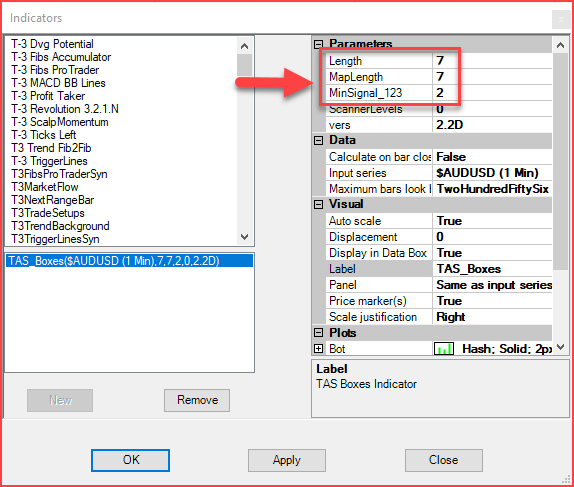 STEP 4: To change the number value area, select by clicking the cell and change the value of your own preference.
*NOTE: It is advise though that the default settings are the best settings for our TAS Indicators to use.
STEP 5: Click OK if you're done with changing the settings and you're finished.
STILL NEED HELP? Create a support ticket by emailing the Help Desk team at Help@CandidCommodities.com.