THE PROBLEM: Where to change the parameters of the TAS Indicators.
THE CURE: Follow the step-by-step instructions provided below to change parameters of the TAS Indicators on your chart. 
STEP 1: Attempting to Add TAS Indicators
There Are 2 Possible Ways to Do This. 
Right-click on the chart and click "Indicators..."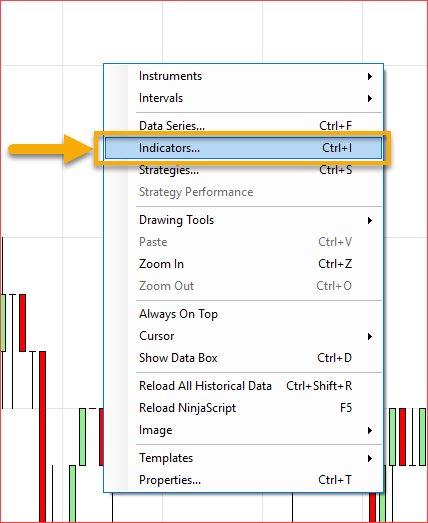 Click the Indicators button from the top menu of the chart.
STEP 2: Selecting the TAS Indicator To Edit Parameter
We'll be using TAS Boxes as an example.
From the lower left, you'll see the active indicators on your Chart. Right now we'll be using TAS Boxes which is active on our chart so click the TAS_Boxes.
On your right pane, you'll see the Parameters section. The 3 parameters that you can change is Length, MapLength, and MinSignal_123.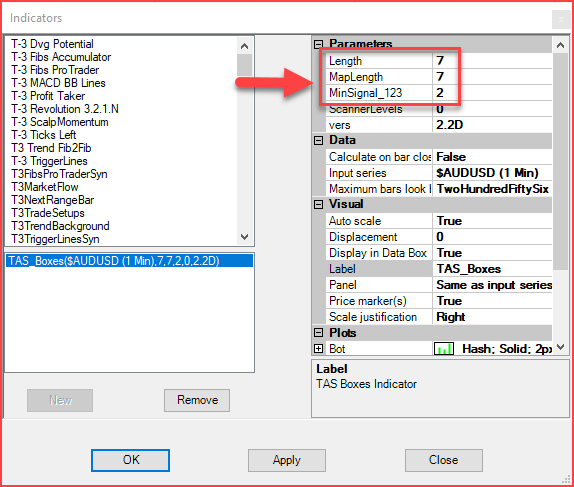 To change the number value area, click the cell and type in the numerical value for your personal preference.
*NOTE: It is advise though that the default settings are the best settings for our TAS Indicators to use. 
Click OK if you're done with changing the settings and you're finished.
You can do so on other TAS Indicators by  following STEPS 1-2, but they have different parameters to change.
STILL NEED HELP? Create a support ticket by emailing the Help Desk team at Help@TASMarketProfile.com.