THE PROBLEM: When attempting to add the TAS Indicators to the chart, the TAS Boxes shows continuous line instead of just 3 lines per Market Profile.
THE CAUSE: During adding of TAS Indicators on the chart, the TAS Boxes was not configured to show non-continuous line.
THE CURE: Follow the step-by-step instructions provided below to setup the TAS Boxes.
STEP 1: Opening Studies Window and Access Settings
Right-click on your chart and click Studies. 
The Chart Studies window will pop up on your screen.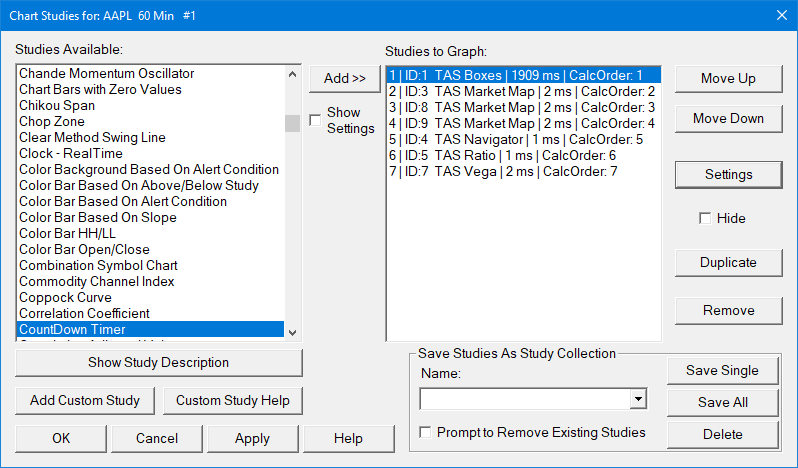 Click the TAS Boxes under the Studies to Graph and hit Settings. A new window will pop up for the settings of the TAS Boxes.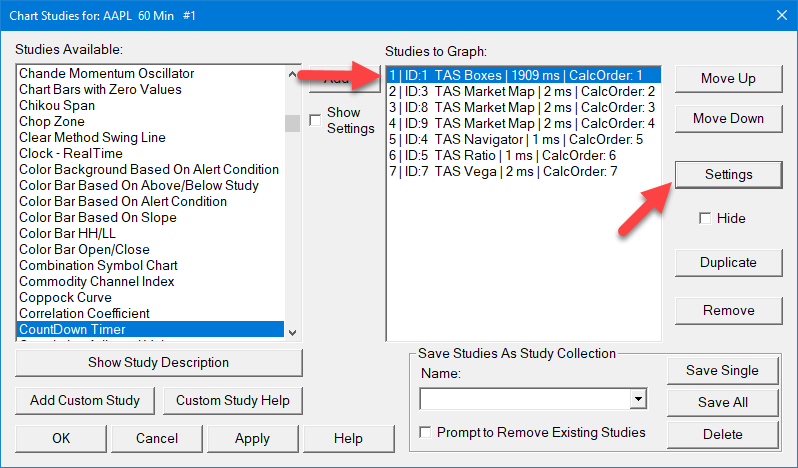 STEP 2: Changing the TOP, CTR, and BOT Draw Style
Click the Subgraphs tab and select the Top (SG1) under the subgraph list.
Under the Draw Style: drop-down, change it to Dash and hit Apply.
Do the same procedure to CTR (SG2) and Bot(SG3) and when you're done, the settings should be all Draw Style to Dash for TOP,CTR, and BOT.
When you're done hit OK (to close the TAS Boxes settings window) and again hit OK to close the Chart Studies window. Your chart will now have the TAS Boxes show 3 lines and you're done.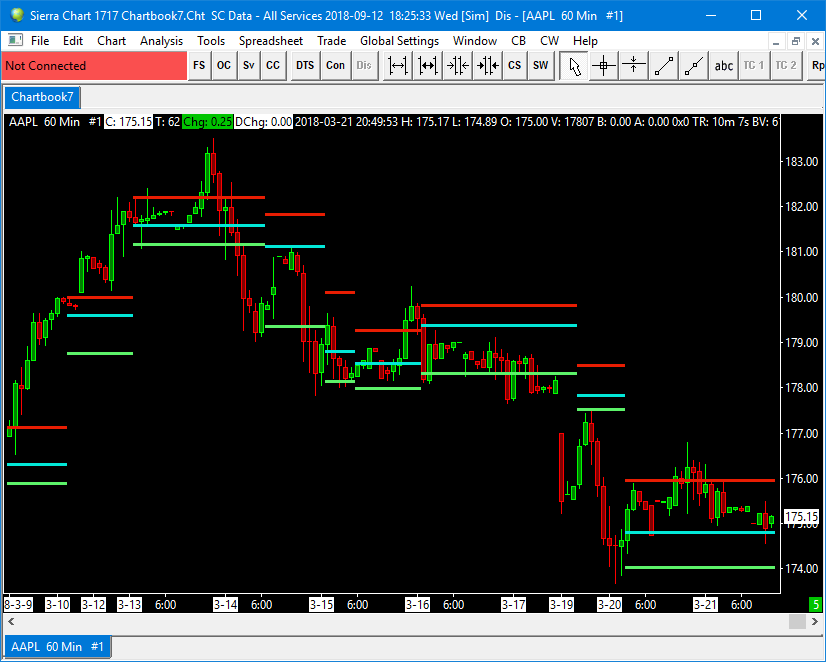 STILL NEED HELP? Create a support ticket by emailing the Help Desk team at Help@TASMarketProfile.com.