THE PROBLEM: When attempting to add the TAS Indicators to the chart, the TAS Boxes shows continuous line instead of just 3 lines per Market Profile.
THE CAUSE: During adding of TAS Indicators on the chart, the TAS Boxes was not configured to show non-continuous line.
THE CURE: Follow the step-by-step instructions provided below to setup the TAS Boxes.
Quick Guide
STEP 1: Right-click on your chart and select Studies. 
STEP 2: Select the TAS Boxes in the Studies to Graph pane and select Settings. A new dialogue box will pop-up for the settings of the TAS Boxes.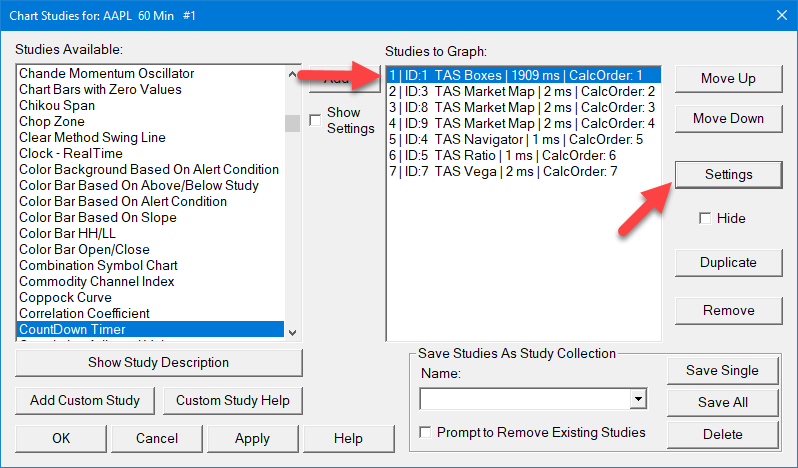 STEP 3: Select Subgraphs tab and select Top (SG1) under the subgraph list.
Under the Draw Style: drop-down, change it to Dash and hit Apply.
STEP 4:  Do the same procedure to CTR (SG2) and Bot(SG3). Settings should be all Draw Style set to Dash for TOP,CTR, and BOT.
STEP 5: When you're done hit OK (this will close the TAS Boxes settings dialogue box)
STEP 5: Click OK to close the Chart Studies window. Your chart will now have the TAS Boxes show 3 lines and you're done.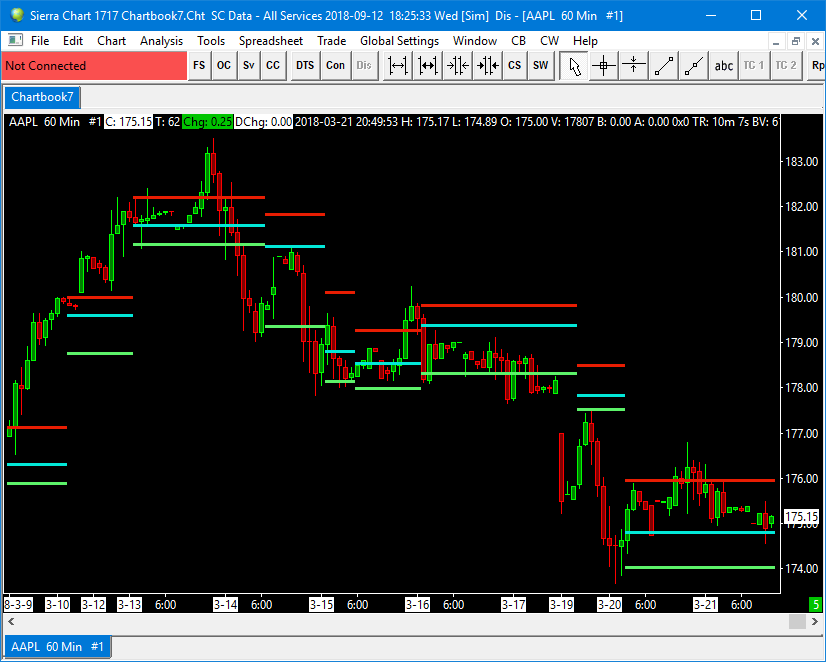 STILL NEED HELP? Create a support ticket by emailing the Help Desk team at Help@TASMarketProfile.com.