THE PROBLEM: When attempting to add the TAS Indicators to the chart, unable to locate them on the list.
THE CURE: Follow the step-by-step instructions provided below to add the TAS Indicators into the chart. 
NOTE: Please login to your TAS Launch Pad first with your credentials and have it authorized prior to starting your platform and following the steps below.
STEP 1: Attempting to Add TAS Indicators
There Are 2 Possible Ways to Do This. 
Right-click on the chart and click "Indicators..."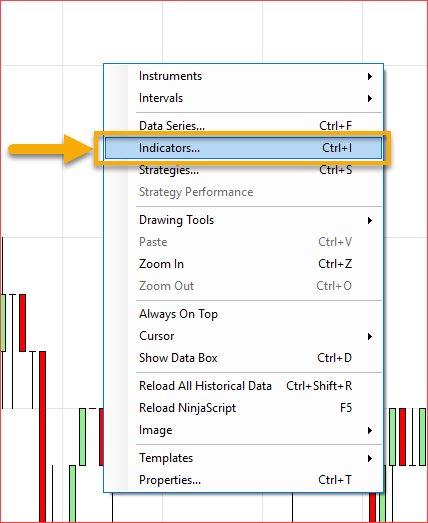 Click the Indicators button from the top menu of the chart.
STEP 2: Locating the TAS Indicators Files
On the Indicators window, scroll down and look for the TAS Files shown below.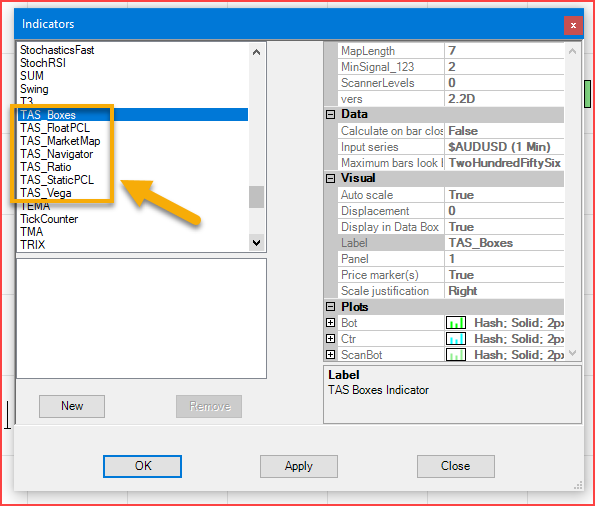 STEP 3: Adding TAS Indicators
Click any of the TAS indicators and then hit the "NEW" button. See below an example when we added TAS Boxes, TAS Navigator, and TAS Vega on our list to the chart.
Click Apply if you wanna have the Indicator window stay and add more indicators on your list or just hit OK if you wanna close the Indicator window immediately. The TAS Indicators will then be added to your chart.
**Example after adding TAS Boxes, Navigator, and Vega on the chart.
STILL NEED HELP? Create a support ticket by emailing the Help Desk team at Help@TASMarketProfile.com.